Contact Us
If you'd like to get in touch, feel free to call, email us or come into our shop.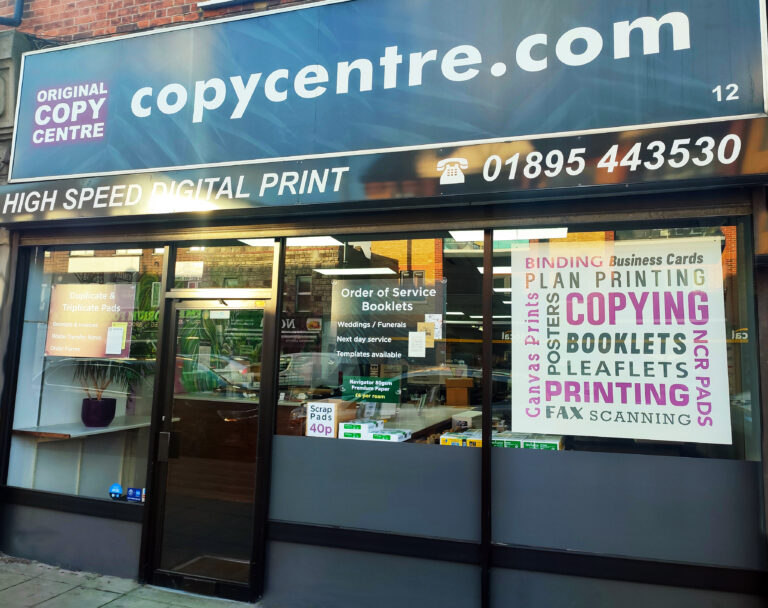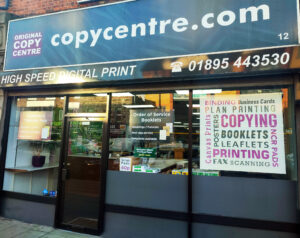 We have a convenient main road location in West Drayton, approximately 2 miles from London Heathrow Airport. We are close to the M4 and M25 (convenient for London, Uxbridge and Slough), and there is free parking outside. West Drayton rail station (Paddington overground) is a 2 minute walk away.
For quotes, orders and general enquiries, it's best to email us with as much information as possible. Please also make sure to attach your files, so that we can work out the most efficient way of printing them. Some types of orders have very specific file requirements (eg: booklets), and so it's really helpful to see your file, so we can give you the most appropriate advice.  If your files are too large for an email, please send them via our WeTransfer site.
If you'd like an estimate, please fill out the form below. Please remember to include:
The number of copies
The number of originals (printed sides)
Colour / Black & White printing
Size and type of paper required
Single-sided / Double-sided
Any types of finishing options: Binding, hole-punching, stapling, laminating, etc.
How urgently you need it (sometimes it's cheaper if you can wait a week)
We will not use your details for any marketing purposes, and we will not pass them on.