Business Cards (Same Day)
Our same day business cards are perfect for getting you out of an emergency.
If you're flying out from Heathrow or you have a last minute conference or presentation nearby, simply place an order with us now and we can have them ready for you in a few hours. We can also arrange a same day couriered delivery if you are unable to collect them.
If you don't need these today, we recommend buying our standard business cards instead, as these are higher quality and more cost effective.
All prices are plus VAT.
Buying Options
Choose Printing Options
£

+ VAT
How it works
We'll need to have a file that is set up and ready to print from (see specifications in the next tab).
To place an order, simply select the options you'd like, pay online, and you'll be prompted to upload your design.
We don't print anything automatically. We'll check your order, make sure we understand it, and email you a PDF proof for you to approve first. This will shows the final layout as it would print, and allows you to check for any mistakes.
Once you approve your PDF proof, we'll get started and email you once they're done.
Turnaround*
Same day business cards take 2-5 hours to turn around, depending on specification and quantity.
(Double sided and laminated cards take the longest to produce)
File Types
Business Cards Measure 85mm x 55mm
Our ideal file type is a PDF saved with 'press quality' settings, set up with cropmarks and 3mm bleed.
We also accept JPEG, TIFF, Microsoft Word / Powerpoint / Publisher.
If you don't have a design, here is a downloadable Microsoft Word template that you can edit to make a simple design: Business Card Template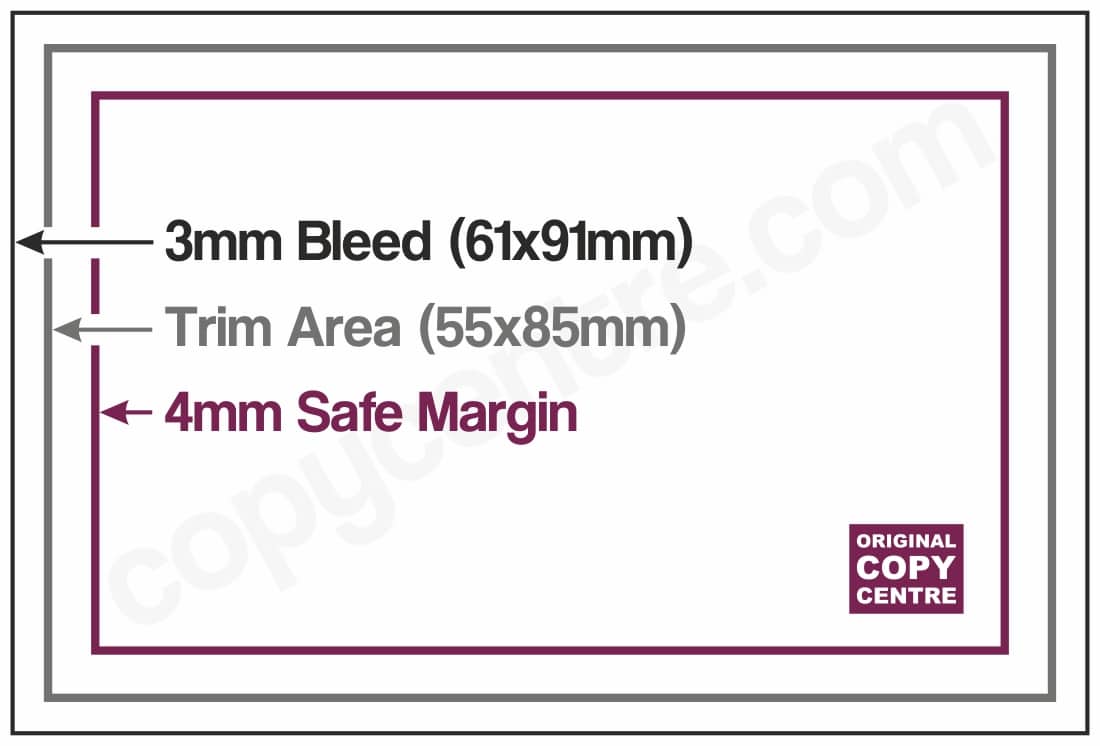 Specifications
300gsm matt laminated is the most popular style of business card, and is fairly thick with a soft finish
300gsm with gloss lamination is also fairly thick and has a shiny finish
300gsm silk unlaminated is the cheapest and fastest option to produce; ideal if you just need a few to get you by.
Your Summary
Product Name
Business Cards (Same Day)
Same Day Finish
300gsm silk (unlaminated)
Delivery
Collected from West Drayton