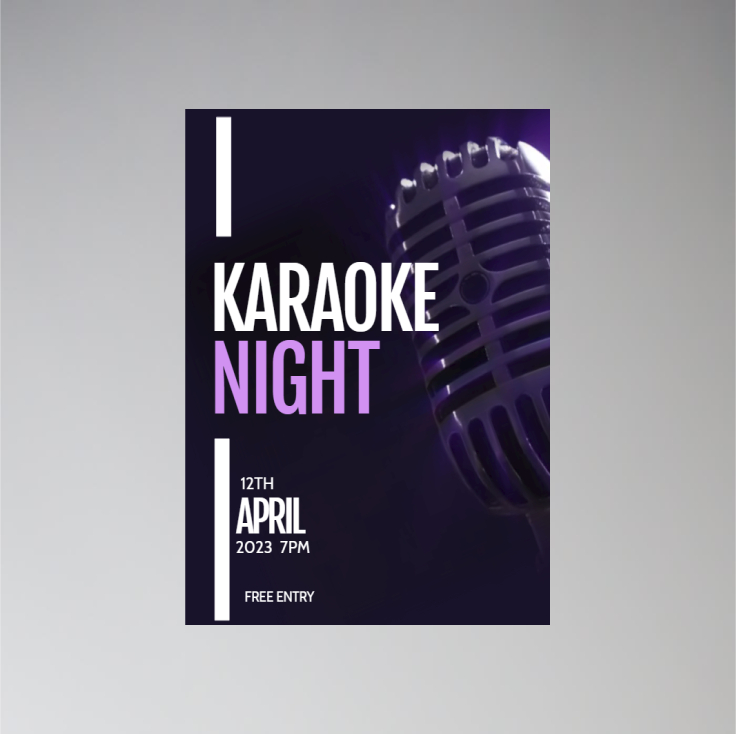 How to design a poster to print
20 June 2023
Designing a poster that grabs attention and leaves a lasting impression requires a thoughtful approach and a keen eye for detail. In this blog post, we'll guide you through the essential steps to create an eye-catching poster for print. From setting up your file size to saving it in the correct format, we'll ensure your design is optimised for printing. Once your poster is ready, we'll also introduce you to our poster printing services, offering a range of options to bring your vision to life.
To make your poster visually captivating, consider the following design elements:
Compelling Graphics: Use high-quality images, illustrations, or vibrant graphics that align with your message and attract attention.
Clear Hierarchy: Establish a clear visual hierarchy by emphasizing key information such as headlines, subheadings, and important details. This helps guide viewers' eyes through the poster and ensures key messages are easily digestible.
Colour Scheme: Choose a colour palette that complements your content.  Vibrant colours often catch the eye, but make sure they align with your brand and message.
Readable Typography: Select legible fonts for headlines, subheadings, and body text. Consider font sizes, spacing, and contrast to ensure readability from a distance.
Avoid overcrowding: Try not to load the poster with excessive information – keep it simple!
Setting Up Your File
Before diving into the design process, ensure your file is set up correctly. Here's how:
Dimensions: Determine the size at which you want your poster to be printed, such as A2, A1, or A0. Set your page size to these dimensions from the start.
Resolution: Create your design at a high resolution (at least 300 DPI) to ensure sharp and clear printing quality.
Saving Your File: Once your poster design is finalized, save it in a suitable format for printing. We recommend saving it as a high-resolution image or 'print ready' PDF . 
Once you have your poster ready to be designed, it's time to choose what type of material it should be printed on. Here are some details about our poster specifications and options:
Matt Coated Card
Our popular choice for most posters, it features a non-reflective matte finish suitable for indoor use. Please note that it's not suitable for writing on.
Photo Satin
With a shinier finish than matt, this option is ideal for photo prints or designs with rich blacks. It enhances sharp, vivid colours and is suitable for indoor use.
Matt Plastic Paper
Water, tear, and fade-resistant, this durable and 100% recyclable option can be used indoors or outdoors. It is recommended for window displays, longer-term use, and offers a cost-effective alternative to lamination.
Encapsulation (Double-Sided Lamination)
Protect your posters with a plastic finish through our encapsulation service. Gloss lamination enhances colours and provides a shiny appearance, while matt lamination offers a non-reflective, subtle finish. Both options make your posters durable, reusable, and easy to wipe clean. Encapsulation can be used for both indoor and outdoor applications.
Our machines are colour calibrated to deliver perfect results, and we exclusively use fade-resistant UV inks to ensure your poster maintains its vibrancy over time.
Please visit our poster printing services page to find out more information and to place an order.
© Original Copy Centre