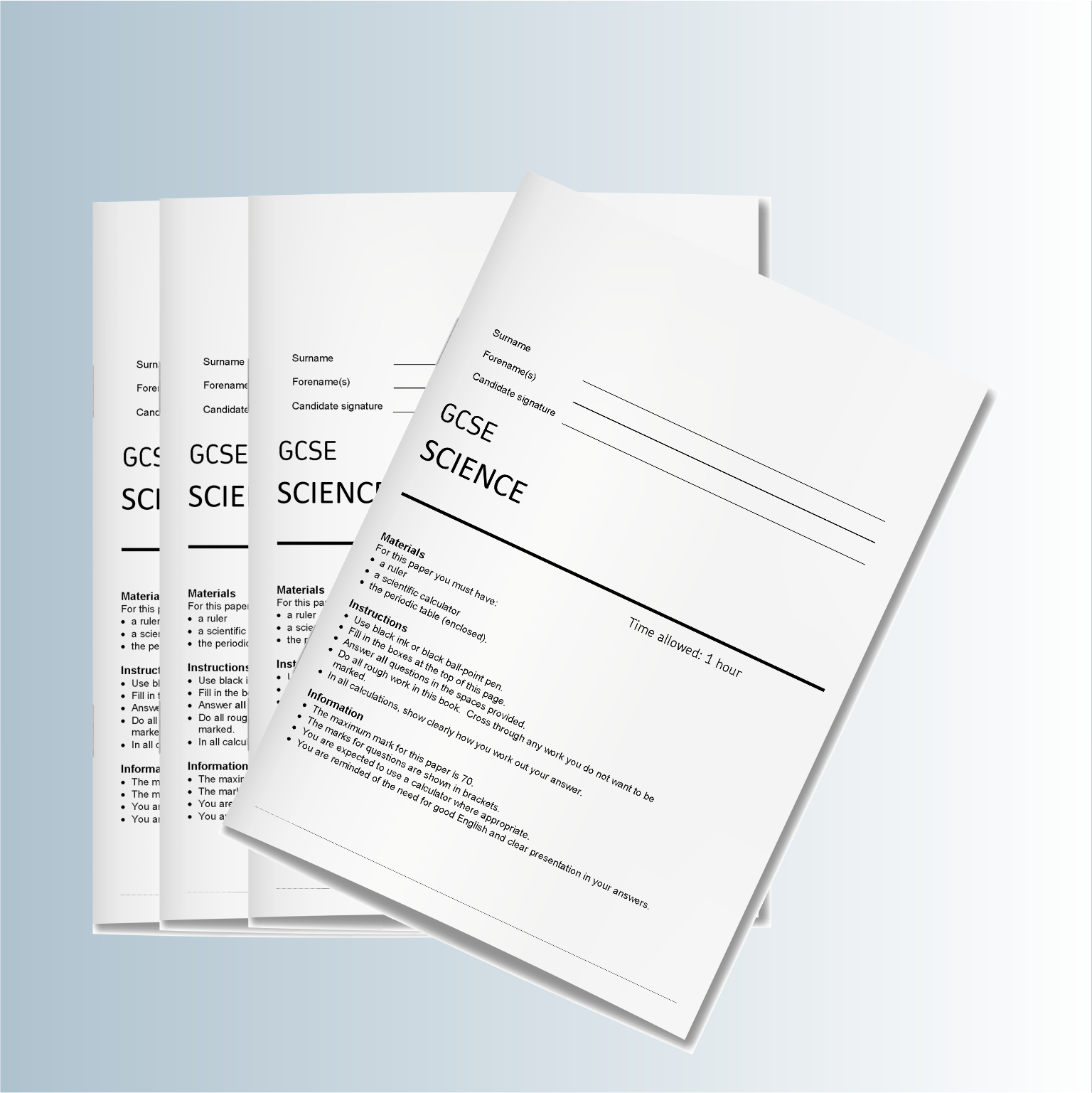 Printing Mock Exam Papers for Schools
4 September 2023
As the school year progresses, the pressure on students preparing for their Key Stage, GCSEs and A-Level examinations continues to mount. One essential tool that helps students prepare effectively is the availability of mock exam papers. Mock exams not only provide students with a chance to test their knowledge but also serve as valuable practice runs before the real deal. 
We offer a range of printing options to meet the specific requirements of each school. The standard format for mock exam papers is black and white, A4, folded and stapled booklets.
Here are some of the printing options we offer:
Colour Printing: Subjects such as Geography or Design Technology often have diagrams that need to be produced in colour.  We can print only the pages that need to be in colour, without charging for the whole booklet to be in colour.
Different Sizes: While A4 booklets are the standard, we can also print A5 booklets.
Special Considerations: If you have visually impaired students, we can print mock exam papers on different coloured paper or at a larger size.
We believe in making the process of ordering mock exam papers as straightforward as possible for schools.
Here's how it works:
Upload your files: Simply upload your mock exam paper files to our dedicated WeTransfer page. Along with the files, specify the quantity of booklets you need.  If it's easier or if you would just like an idea of prices, please send us an email.
Naming your files: To make it easier for us to process your order, consider renaming your files with the quantity of booklets required or with any other information. For instance, you can name a file "English Literature – 85 copies." or "Year 10 Geography, 120 copies – colour".
Quote: Once we receive your files and quantity information, our team will promptly calculate the cost for your order and email you a detailed quote. This quote will include the estimated delivery time.
After printing: We understand the importance of keeping mock exam papers organised and easily accessible.  Noone wants to have to sort through hundreds of boxes to find their particular paper!  After printing, we take great care to separate each paper and pack them into clearly labeled boxes. These boxes are organised by subject, year and department, ensuring that distribution within your school is a breeze.
For more information, see our product page here or give us a call.