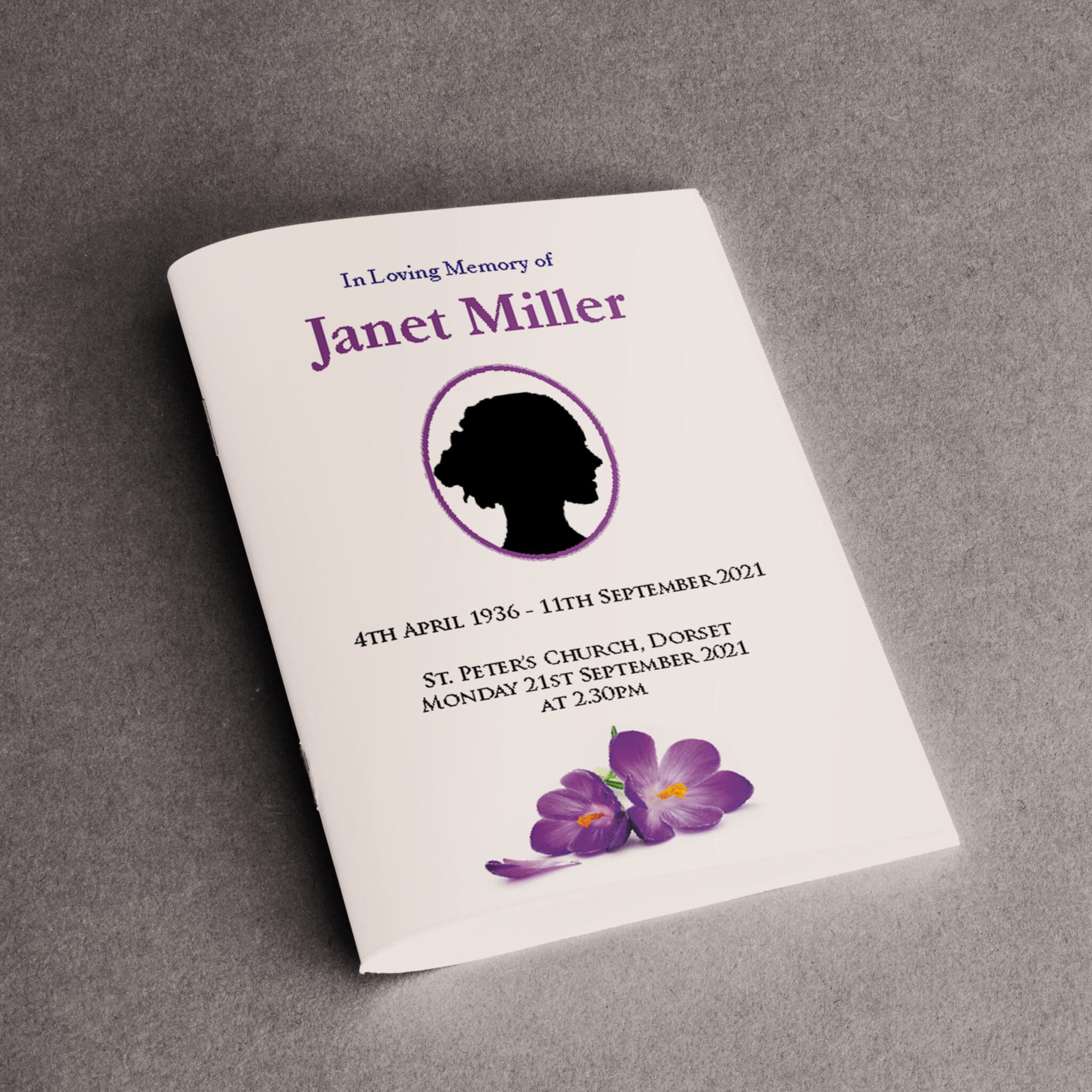 How to create an order of service booklet for a funeral
28 October 2019
What is an order of service?
An order of service is a stapled booklet which provides a running order of events.  It is usually given out to guests as they arrive or sent to those who are unable to attend.
They are important for funerals as they contain the words of the hymns and readings to make it easier for the guests to follow.
How to create your order of service
Every order of service will be different, but we have created a simple template which you can edit with your own details and email back to us.  The front cover will usually contain the following information:
A heading such as 'in loving memory of' and the person's full name
A photo of the deceased, along with the date of their birth and death
The date and time of the service
The venue 
Here are a few sample covers: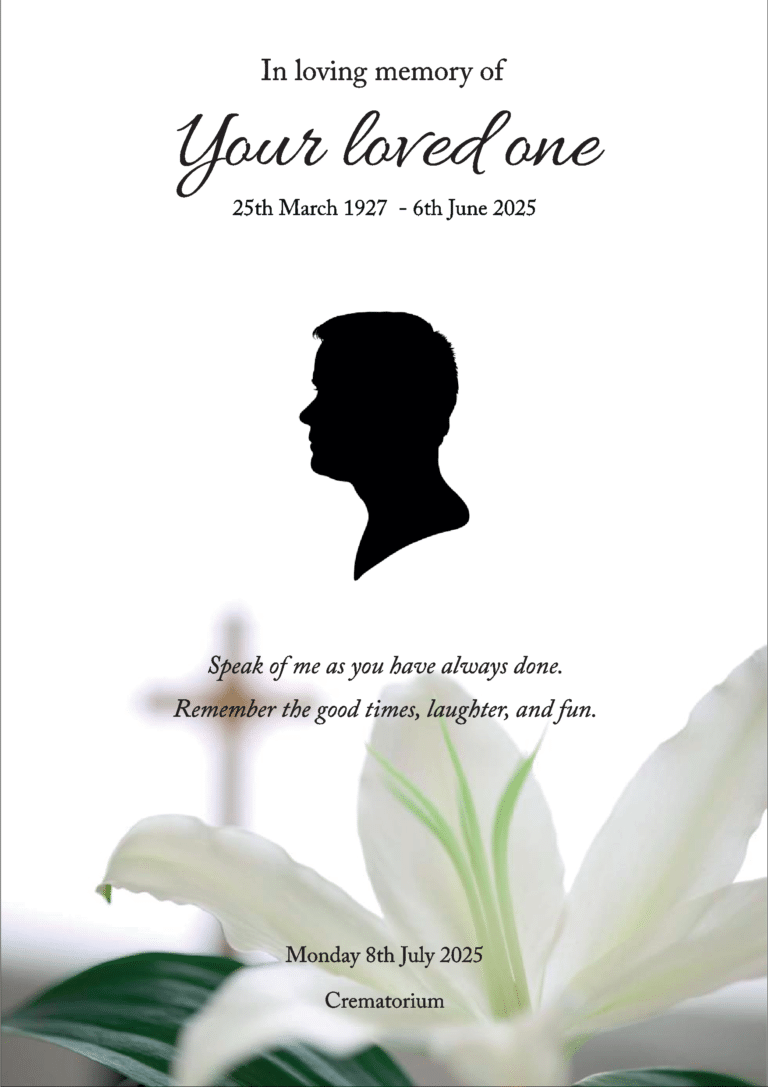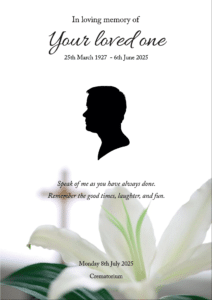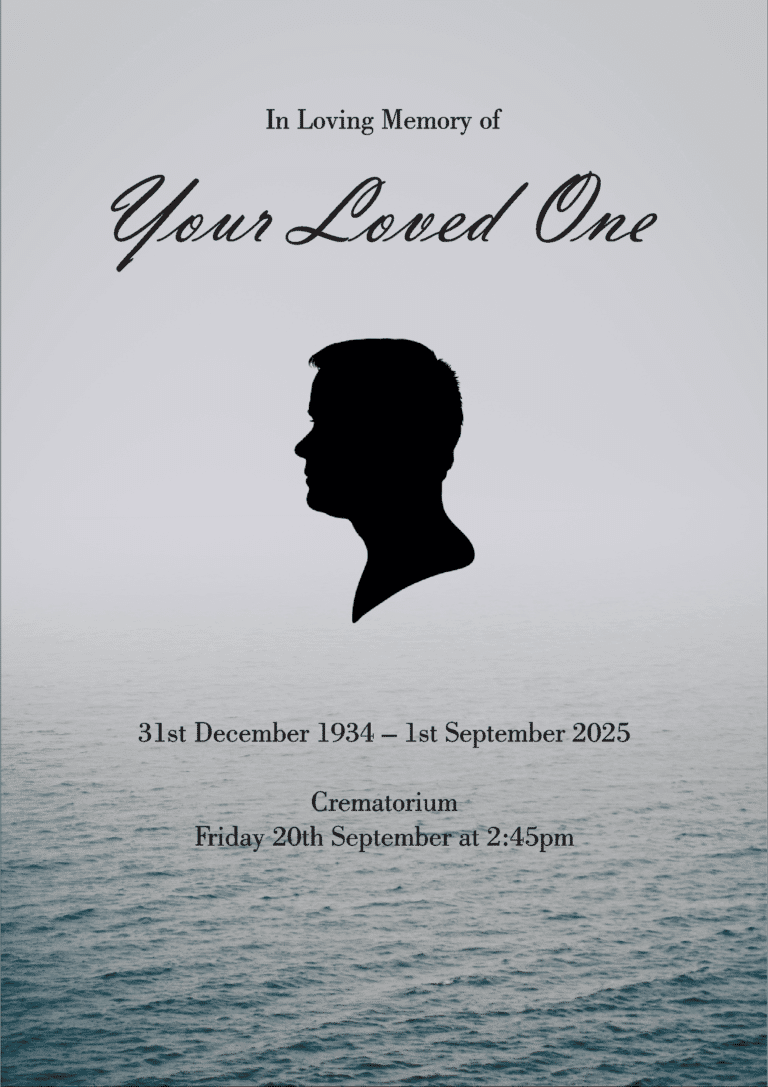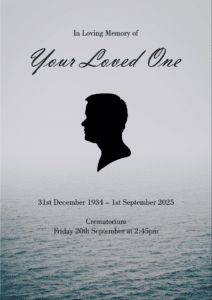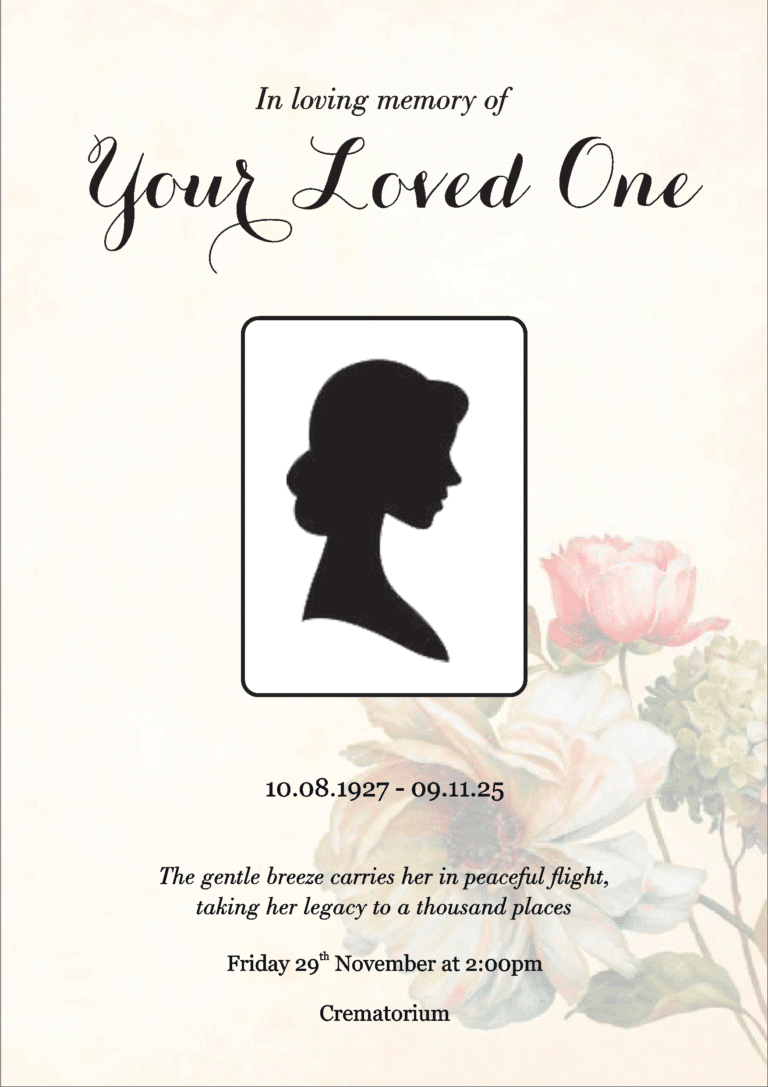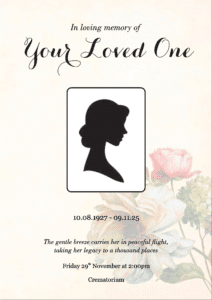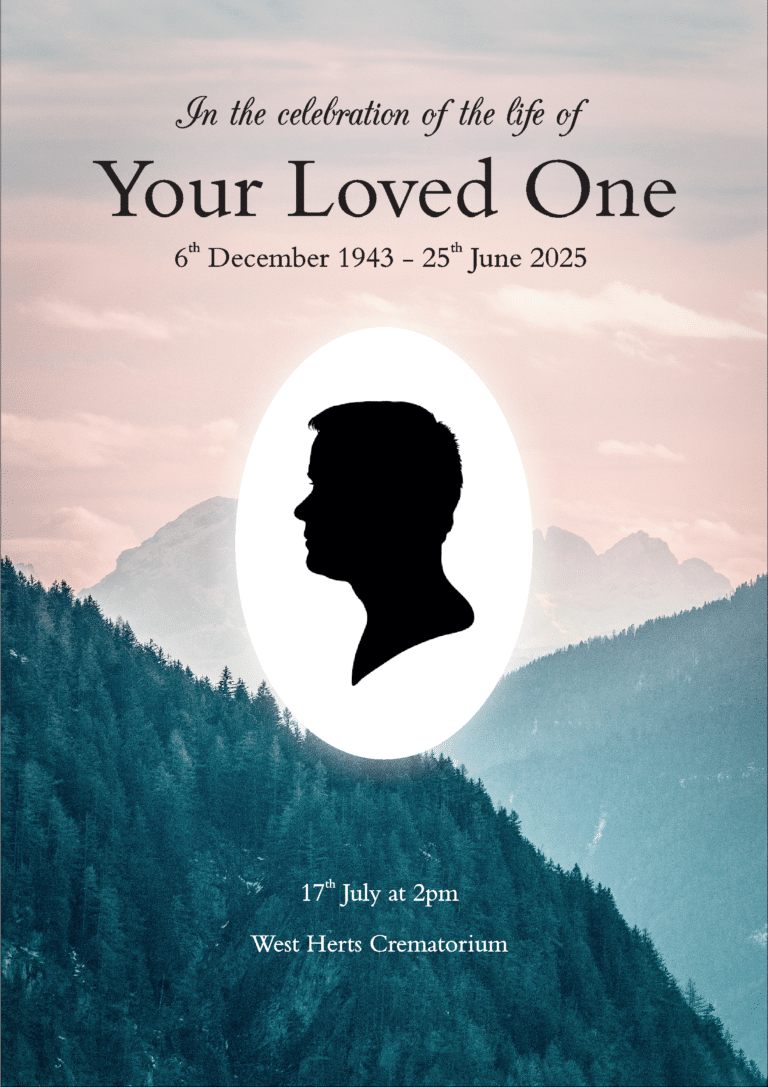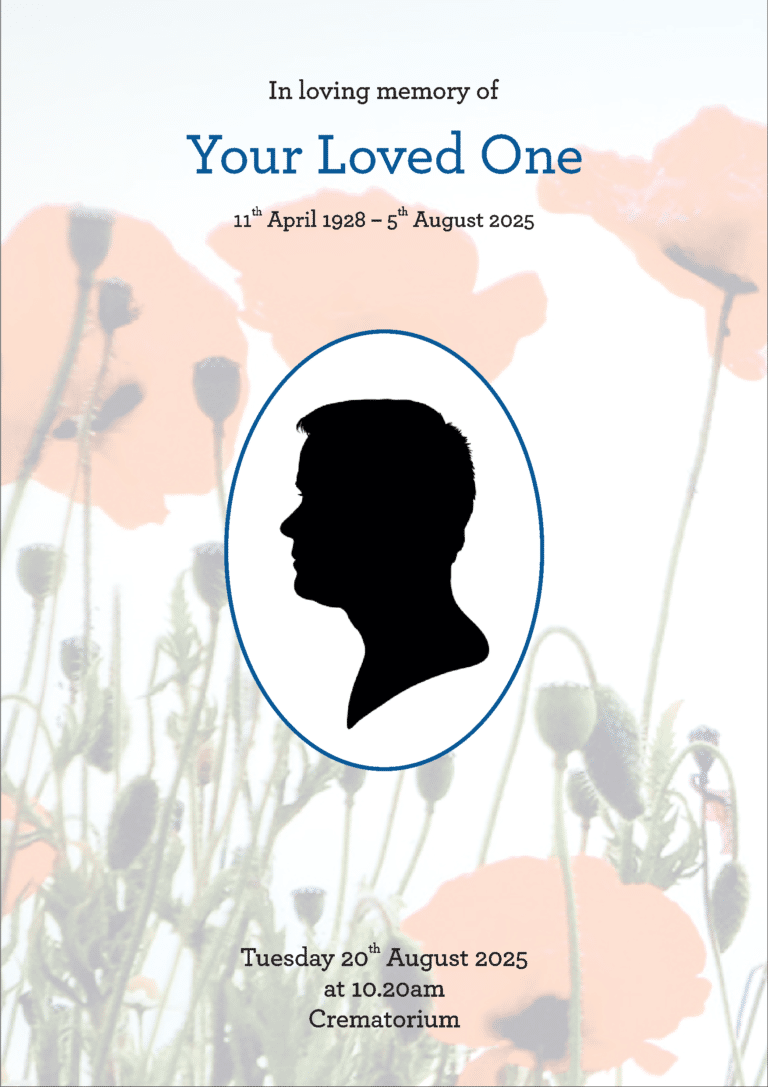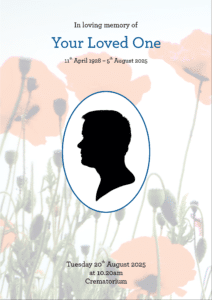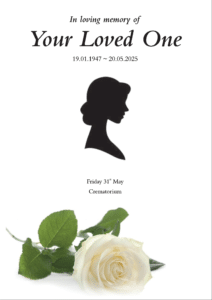 The inside of the booklet will contain the running order of events, including the music, messages, readings and hymns. This information can be confirmed with the celebrant.  It usually ends with a thank you message, information on where to send donations and where the next part of the day will be held.  As the covers are usually printed in colour, you could add a photo here. 
Some considerations
Make sure that the text will be big enough to read on an A5 sheet 
A4 is usually the default in most desktop publishing programs, so changing the page size to A5 and not going under font size ten will ensure that everything is perfectly readable.  Some of the attendees may be elderly, so ensuring the text is nice and clear is very important.
Make it a keepsake
Adding photos, quotes and memories from loved ones can make the order of service more than just a simple schedule of events.  The centre spread of the booklet could contain a collage of photos or you could have tributes from family members distributed throughout the booklet.  We can even add a small bow on the front cover.
Think about blank pages
Often it's nice to have the inside covers blank so the order of service will start on the first page of the paper insert.  This would mean pages 2 and 7 of an 8 page booklet will be blank.  Alternatively, you could add photos on these pages.
Would you like to see a sample?
If you have time, we can post you a sample of your order of service for you to check.  The cost for this is £3, payable only if you wish to go ahead with the full order.
Do you need anything else printed?
If you would like photos displayed, we can produce foamboards or laminated posters.  These make for a nice feature at the ceremony.  We can also produce memorial cards and bookmarks.