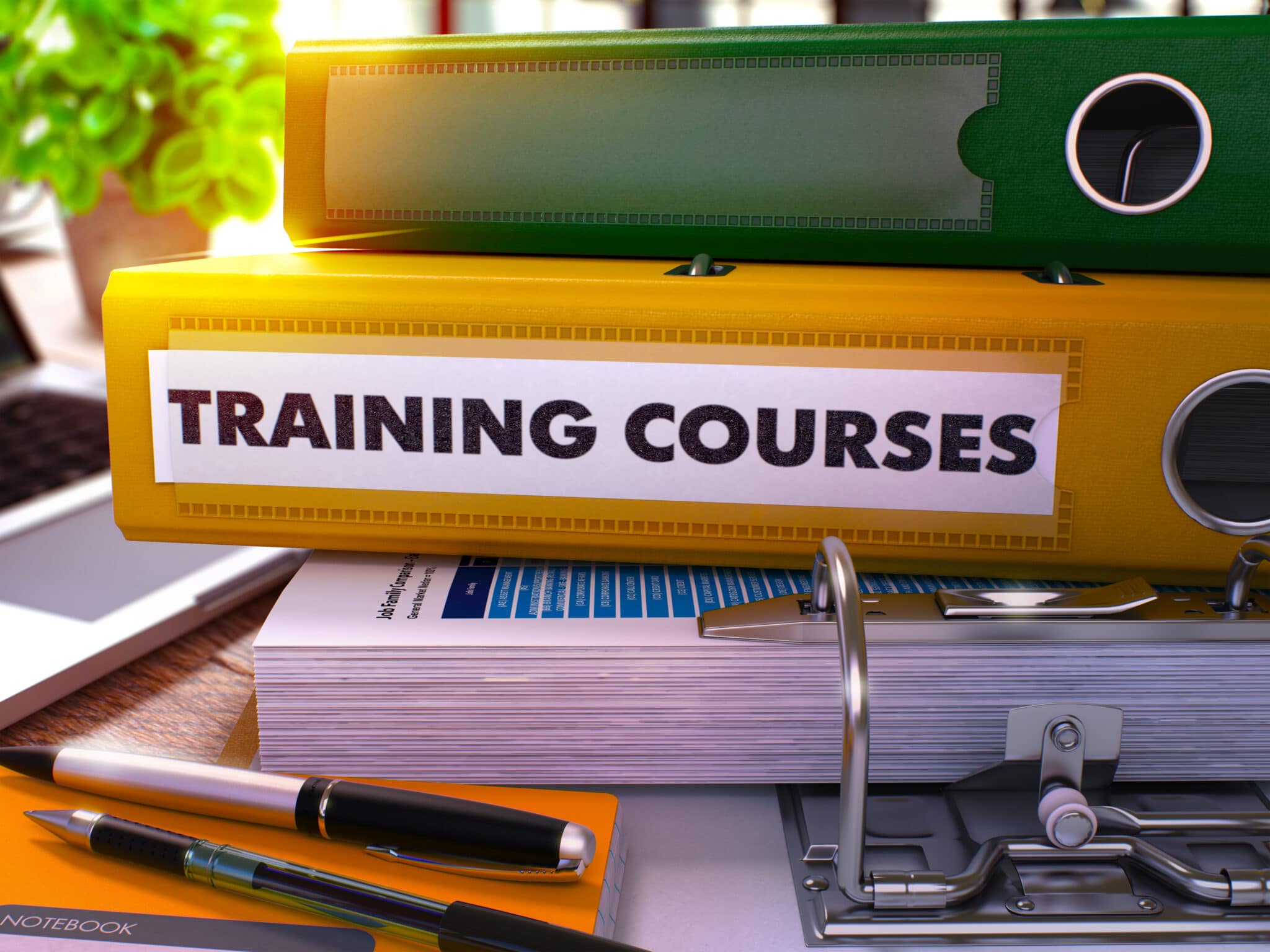 Organising print for a training course or conference? Here's what you need to know.
21 November 2019
Planning what printed material is required for a training course or conference can be a daunting process, particularly if you have a short deadline and lots of attendees.  We're used to dealing with a wide variety of clients, from international conferences being held near Heathrow, to training companies running courses across the UK.  We've helped provide print services to many professional associations, councils, societies and clubs.
Here are some things to think about (and what we can do to help), to make your event run as smooth as possible:
Presenting your course materials
If your speaker is using slides in their presentation, it's a good idea to give the attendees a copy so they can refer to it later.  We can help produce a booklet where each slide is presented with a few lines at the side.  This is useful so your delegates have plenty of room for notes.  Simply send us your PowerPoint file and we'll be able to create this for you.  If the slide is quite detailed, we'd recommend one slide per page, otherwise three slides per page is perfectly fine.
If you have different speakers, we can make sure that your document is formatted  so each section starts on the right hand side of the booklet.  This helps the booklet flow much better.   We'd always send you a PDF proof first before printing anything.
For most documents (up to 350 pages) we'd recommend wire or comb binding. If your document is larger than this, we can 4-hole drill the document and insert it into a presentation folder.  We can then add dividers, spines and front covers to make it more presentable.  To reduce costs, you could always think about having just the first page printed in colour and the rest in black and white.
Other printed items that can add value to your presentation or conference
If you need large prints (A2, A1, or A0) for PowerPoint presentations or flipcharts, we can print these quickly and cheaply in colour on 80gsm paper. This is perfect for short term, disposable displays for workshops and group exercises. They can easily be written on and then recycled after use. 
If you would like something reusable, we can produce laminated poster prints, so you can use a dry wipe maker on them and use them again and again.  Having large and clear signage is also vital so your delegates can find the event within the venue.
We also print foamboards, which are mounted posters on a light polystyrene-like board. They're perfect for high impact displays, though less easy to transport than posters in a tube. 
Lastly, we can produce signage such as outdoor banners and roller banners to help direct your attendees to where they need to go and to help create a much more professional feel to your event.
Perfect if you need to sign up attendees to future events.  Simply fill out the form and give one copy to the client and keep one for yourself.
Evaluation forms
These can be handed out to the delegates at the end of each day to provide you with important feedback so the next course can be improved.
Attendee Lists
A list of who's who at the conference is a great tool for networking.  It usually contains the name of the person and the company that they represent .
Name badges
A must have at larger events to encourage greater interaction between delegates.  We can provide just the cards (for you to insert them into your own badges) or the badges too. 
How will everything arrive?
We offer next working day couriered delivery (DPD Local) as standard, but can also arrange a same day courier if time is particularly short.  We're perfectly situated to provide printing to all of the Heathrow hotels and conference centres.  We'll package all your items safely and we'll make sure they're properly labelled so they get to the right person inside the venue.  We'll also email you with full tracking information so you can see exactly where your order is.
For international deliveries we'll let you know the different services, costs and the turnaround times.  Please give us as much time as possible though, as international deliveries are more prone to delays than UK ones.
For any questions, please give us a call or email us.