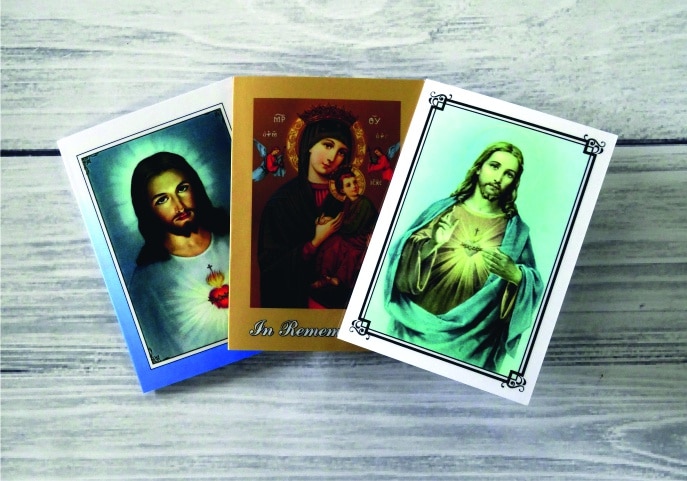 What is a memorial card and how do I design one to be printed?
20 January 2020
What is a memorial card?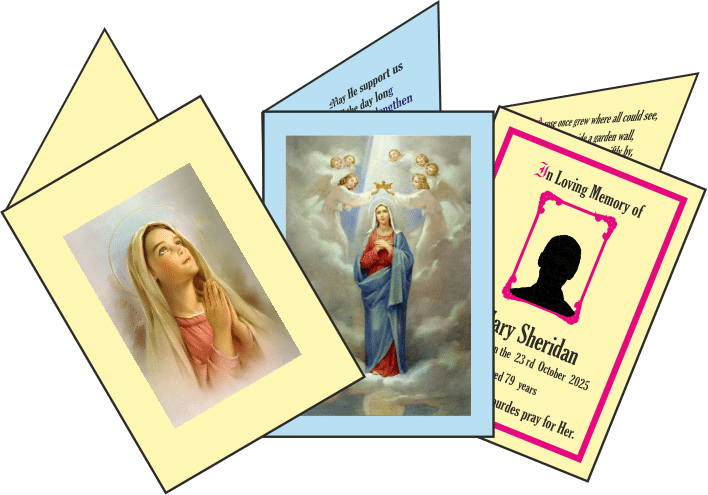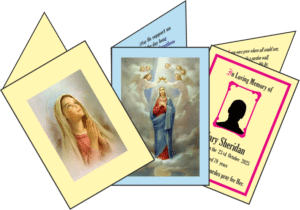 A memorial card is a small folded card, containing photos and words, which provides a long lasting tribute to a loved one's life.  It's a unique keepsake that's posted to friends and relatives after the funeral, or sent to those who couldn't attend the service.
Memorial cards should be printed on high quality card and laminated.  They are usually printed on A6 card, scored in the middle so they can be folded to A7, and provided with envelopes if required.
How to design a memorial card
The wording on a memorial card typically includes the following:
Name and dates of birth and death
A photo of the deceased
A personal or religious themed image
Favourite poems or prayers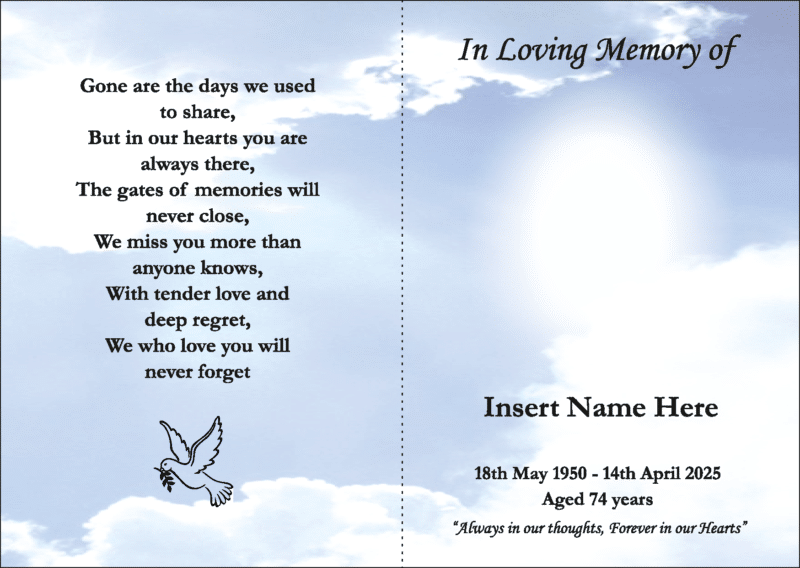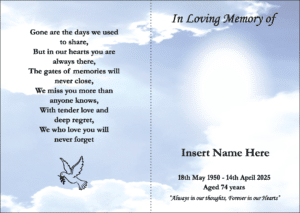 They usually look best with a background of the sky or a natural scene.  You could then add other images on top, like a cross, religious figures/saints, landscapes or simple images like a flower or a dove.
Alternatively, the theme could be tailored to the loved one's pastimes and hobbies.  They might have had an interest in photography, fishing or gardening that could be incorporated into the card.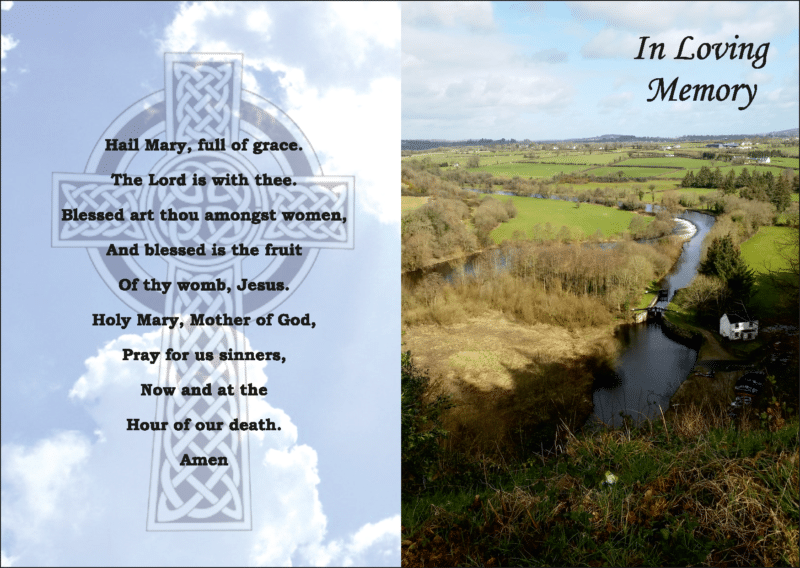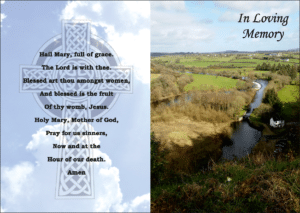 On one of the pages you could add a long verse, poem or memorable quote.  Always bear in mind that an A7 (105mm x 74mm) is quite small so it's good to make sure that the wording is large enough to read.  If the poem is particularly long it could be spread over the middle two pages.
We have a very basic template which you can edit to suit your needs.  Alternatively, email us a photo, words and ideas and we can help produce a design for you. 
To order online, please visit our Memorial Cards page